Alien Motor Speedway ends April with night of championship races
April 29, 2023 | by Blynn Beltran Roswell Daily Record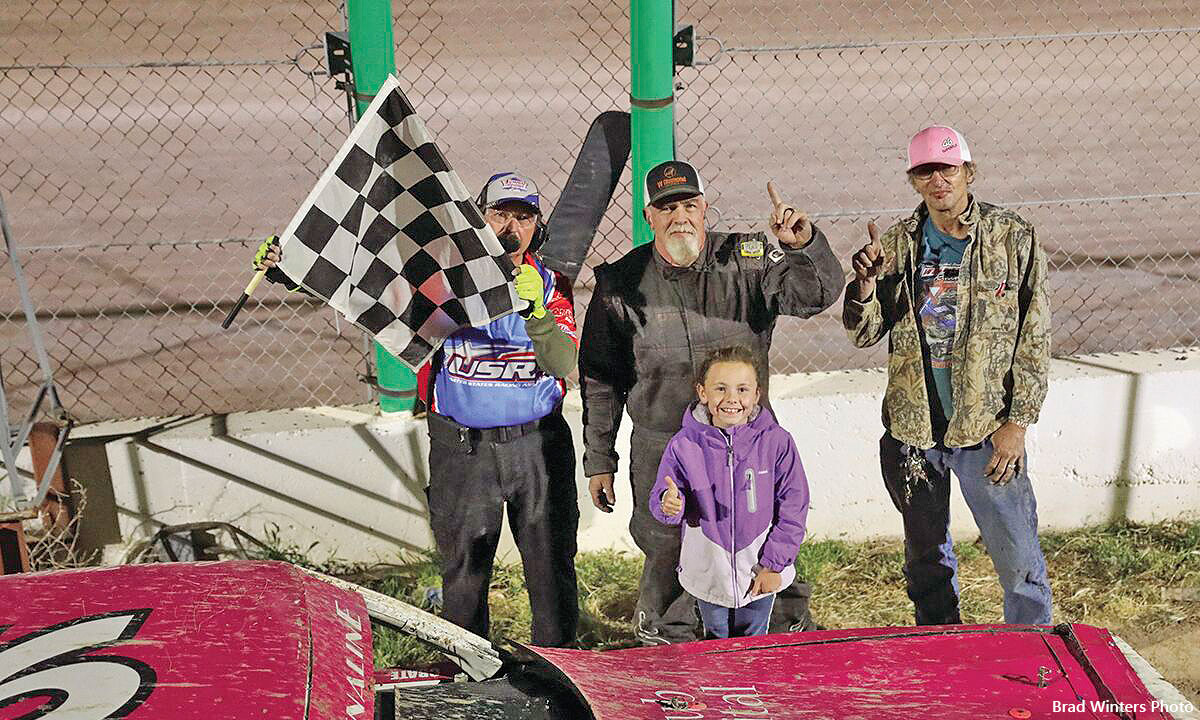 Craig Walker won the USRA Hobby Stock main event.
The Alien Motor Speedway had another night of championship racing on Saturday.
In the United States Racing Association Modifieds class, Roswell's Isaiah Montoya took first place, followed by Jamie Newton from Carlsbad in second and third place went to Roswell's Ashlee Buck.
In the USRA Stock Cars class, Colin Deming from Hobbs took first place, followed by Jason Josselyn from Alamogordo in second and third place went to Carlsbad's Shawn McCarty.
Three Roswell natives won the Bombers class this time with Randy Doerhoefer placing first, followed by Payton Pena in second and Savannah Price finishing third.
Roswell racers also took the podium in the USRA Hobby Stocks. Roswell's Craig Walker took first, followed by Robert Glass II in second and third went to Michael Pena.
In the Junior Cyclone, Lane Davis from Eunice took first place over Roswell's Madison Dosher.
Alien Motor Speedway will have another round of championship racing next Saturday.