Alien Motor Speedway sets test 'n' tune for May 23
May 19, 2020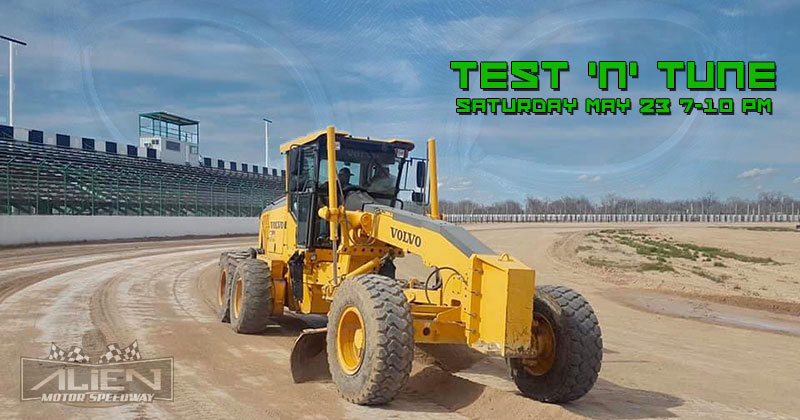 The Alien Motor Speedway has scheduled a test 'n' tune open practice for Saturday, May 23, from 7-10 p.m. Competitors in all divisions are welcome to attend.
Gates will open at 5 p.m. and the cost is just $50 per car (driver included). Pit passes are $10 each.
The grandstands will be closed due to restrictions in place by the State of New Mexico in response to the COVID-19 pandemic, We ask that all participants adhere to social distancing regulations while at the racetrack.
RACEceivers are mandatory for all competitors in 2020 so please bring them with you to Saturday's practice session.
Summit USRA Weekly Racing Series national, regional and track points are up for grabs in the Modified, Stock Car, B-Mod and Hobby Stock divisions in 2020 at the Alien Motor Speedway. All USRA competitors must possess a USRA license or a $10 temp license pay be purchased from the track at each event. Click here to purchase your USRA license. Check out usraracing.com to learn more.
Sprint Car racers running at Alien Motor Speedway this year should complete the registration for your POWRi license.
Take this time to double-check safety equipment including harnesses, seatbelts, helmets and driver suits. Be sure all items are in good working order and not past their expiration date.
We look forward to seeing you this Saturday for test 'n' tune, and fingers are crossed that we can turn on the green light for racing real soon.
The Alien Motor Speedway is a new state-of-the-art semi-banked 3/8-mile clay oval located 0.8 mile south of US 380 (E. 2nd St.) on S. Atkinson Ave., then left (Physical address: 1003 S Atkinson Ave, Roswell, NM 88203).
For more information call General manager Rue Stone at (575) 915-6852 or check out alienmotorspeedway.com. You can also follow us on Facebook at facebook.com/Hooraw and Twitter at @AlienSpeedway.