Rules set for 250-lap Enduro
November 23, 2020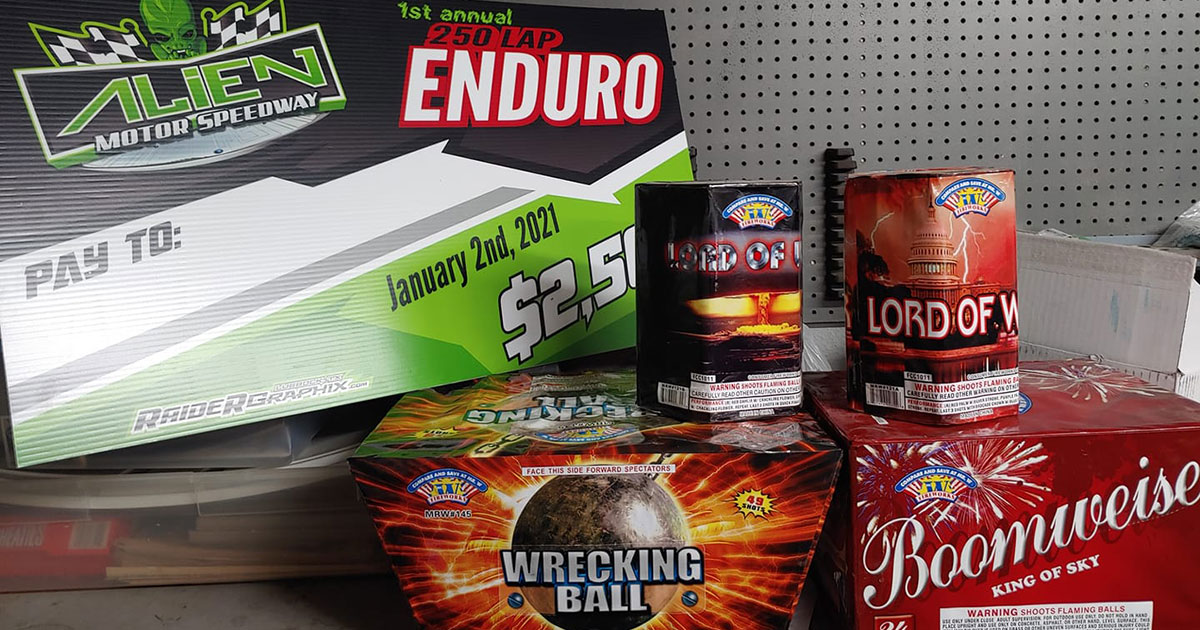 On January 2, 2021, the first annual Alien Motor Speedway 250-lap enduro takes place. There is a $75 entry fee plus pit passes for each person. The top prize is $2,500 to win for the first driver to complete 250 laps.
Rules are very simple and are as follows:
ENDURO RULES
1. Completely stock car.
2. All glass, trim and plastic must be removed. This Includes All Outside Mirrors, Headlights and Taillights. Cars with Headlights, Taillights and Outside Mirrors will not be allowed to Participate
3. If roll cage, 4 points no more.
4. Seatbelts required and shoulder belts are recommened but not required.
5. Must have fire extinguisher located in easy accessible position.
6. Doors must be chained, bolted or welded shut.
7. Driver windshield protection must be bars or screen.
8. No Larger than 1/2 Ton Vehicles
9. No derby cars
10. No snow tire or mud tread. DOT 60-70
11. Must have 18" number and be able to see plainly.
12. No rub rails.
13.Fuel tanks can be relocated but not mandatory.
14. Tire changing OK, no other radios then raceceivers.
15. No reinforced bumpers allowed.
16. ABSOLUTELY NO locked Rear Ends or Transmissions. If the car will not slip like from the factory then the car is illegal
17. MUST bring someone to sit in the designated scoring area to score your car.
18. Absolutely no aftermarket, strengthened, "beefed up" or home built bumpers. All bumpers must be STOCK.