Graves collects USRA Stock Car loot in Alien Motor Speedway opener
April 9, 2022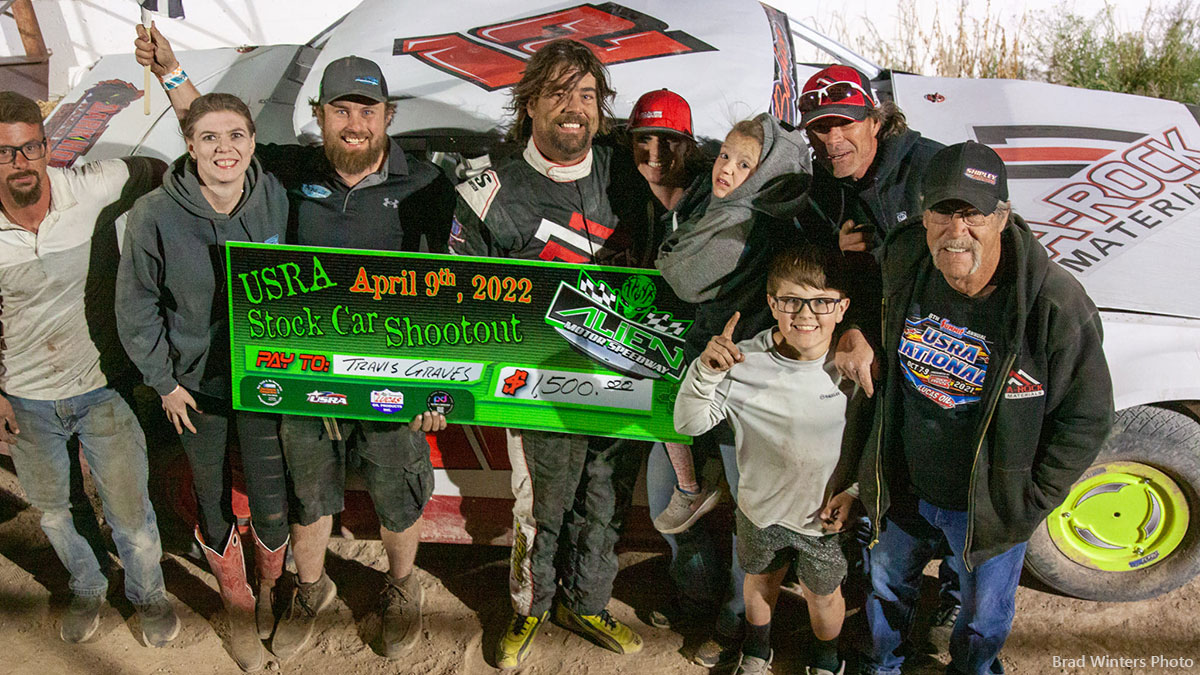 Travis Graves won the USRA Stock Car main event.
Big thanks to all our drivers, crews, staff and fans for an out-of-this-world opening night at the Alien Motor Speedway.
Beyond the GM calling for more water other than a spritzing, the racing was great, the fans were great and it can only get better from here.
Congratulations to all of last night's Jackson Compaction victory lane winners:
USRA Modifieds - Joel King
USRA Stock Cars Shootout Champion - Travis Graves
USRA Hobby Stocks - Adam Wright
Deanna's Cubby Jr Cyclones - Ashlee Buck
AMS Bombers - Carlos Garcia
On behalf of everybody at the Alien Motor Speedway we hope you enjoy the rest of your weekend and can't wait to do it all over again next Saturday night with our 2nd annual Easter eggstravaganza tons of eggs and baskets for all the kiddos.